Car insurance and theft protection
4 min read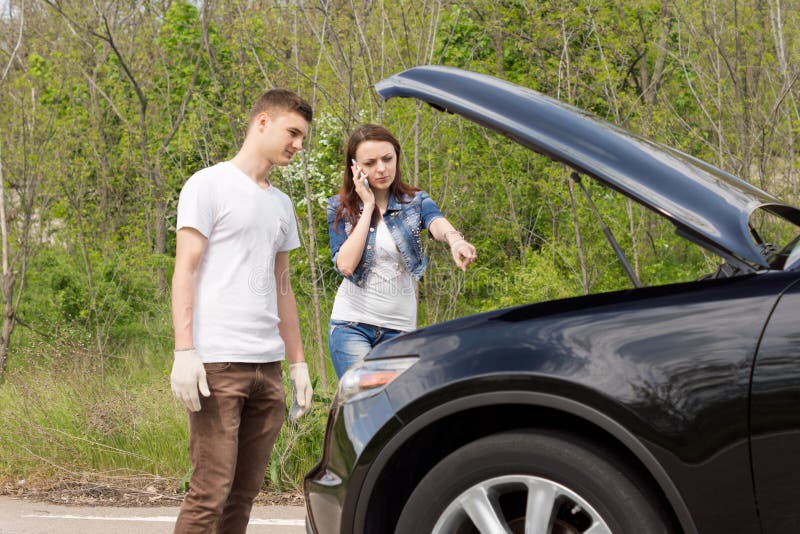 An auto or vehicle insurance is a contract between the insured and the car insurance company. The contract offers protection against losses and damages incurred by a car. Depending on your policy, car insurance may cover some of the cost when a vehicle is damaged or the entire replacement cost. It is always essential to understand the terms and conditions of the specific policy that you have gotten for your car. This will help in filling successful claims. Also, each car insurance company has its own particular rules to be followed for the policy to be effective. When it comes to the theft protection policy, the policy mainly covers losses incurred due to theft. Always ensure that you go for reliable car insurance. Online review sites will help you see former clients' feedback while selecting an insurance company for your car. This article highlights the crucial details of car insurance and the theft protection measures to employ to prevent your car from theft.
Have anti-theft devices and an auto insurance plan.
An anti-theft device is a gadget that helps to safeguard your car. They exist in various types ranging from locks to alarms. Have them installed by experts to ensure maximum effectiveness. Typically based on your car insurance policy, anti-theft devices are a requirement. In such a case, when filing for a claim, the insurance company will need to verify if you had them installed on your car.
Safe parking
Having a safe parking area is one of the best tips to ensuring maximum safety for your car. For example, in your apartment, a parking garage is safer as opposed to an outdoor parking lot. Make sure that your parking area has controlled access and that any openings to the property are secured. Before you proceed to your parking space, always ensure that the door to the parking area is closed correctly. If you don't have a garage in your apartments, then it is safer to look for a well-lit and secure location to park your car.
Have car trackers installed
This is a device installed in a vehicle and helps locate the vehicle in case of theft. It uses a global positioning system to detect the vehicle's geographical location. Today vehicle tracking systems make it possible to have other information about the car, including the history of the car's speed, the routes followed by the vehicle, its idle times, and stopping points on maps
Have the appropriate insurance
While insuring your car against theft, it is essential to go for the appropriate insurance cover. There is only a single car insurance policy that pays for replacing stolen cars or repairing costs after break-ins; comprehensive car insurance. Typically, you'll get paid with comprehensive car insurance when your vehicle is damaged due to robbery-related events. It is also essential to know that most states require a car owner to have coverage against property and bodily damage. You can add comprehensive car coverage to your existing cover. This will ensure that you satisfy the requirements by state law and have your vehicle covered against theft.
Have alarms.
Alarms play an essential role in averting thieves from approaching your car. This is since on approaching the vehicle, the alarm typically turns on, which alerts passers-by that someone is breaking into your vehicle. Normally, you'll find that theft car insurance policies require that you have an alarm installed on your vehicle.
Have a kill switch
A kill switch either works on its own or can be used together with an alarm system. Its working mechanism is when a thief tries starting a car without a key, its cuts of the electrical system or the fuel to the vehicle, which averts the thief from going with the vehicle. A kill switch is disengaged with an entry code or a plastic key just as a car alarm. Kill switch is helpful for car theft as it makes it hard for a thief to go with the car after breaking into it.
Install a brake lock
A brake lock is attached to the brake pedal and works by locking behind the pedal, making it impossible to suppress the break unless the brake lock is removed. The device is made of hardened metal material that is difficult to cut. On the other hand, if thieves were to cut the brake pedal, this would render the car undrivable. The brake lock option also has the benefit of affordability.
In conclusion, with the essential tips on car insurance and theft protection in this article. You can always protect your car from theft.