Guide To Create A Website Design For Startup In 2021 Effective Step-by-Step Tutorial
13 min read
Originally posted on September 13, 2021 @ 12:07 pm
It may possibly look like an infeasible assignment to create a website design for startups or small business. But, that's not truth; as there're tools, tips and guides that can help you design a good responsive website. This step-by-step tutorial is up to show you the best startup website design.
Include in this tutorial is ways you can create a website design that'll conversion and give your user a good experience.
Note that your website design is part of your online marketing strategy.
This is for the reason that users' experience and your website ease of use is not just the only focal point but your responsive web design should project what you do and sell to your customers.
You don't need to be an expertise in coding or programming for design a website, though, you can always go for a professional web designer if your pocket capable. But if you aren't having the money, then this tutorial is for you.
This how to create a website design tutorial will give you an insight to the immediate available tools, means and up-to-date web design trends to create a basic, user friendly and responsive website.
Let's dive in. 
What Is a Website Design Idea for Startups?
Website design is the appearance of your online pages (Shop, office) as it appeals to your customers and how it connects, engage with your firs-time visitors. Before you start venturing on how to create a website design for your business, consider what a responsive website design is about;
What is your aim and objective concerning the design?
Which name (Domain name) will your website bear?
Which of the best website design platforms will you run with?
What theme or template will your website use?
What site structure should you have?
What type of content do you intend having?
How do I build my pages?
How do I include interactive interface to ease user experience?
When do I launch my website?
All these listed items are the core to create a website design for small business and should be the basics you should laid down for an awesome responsive design.
Now let start digging deep into these core values for how to create a website design.
1.     What's Your Website Goals and Objective
The first thing you must put into consideration before diving into how to create a website design or crafting out a responsive design for your website is to know what goals and objectives is your website going to accomplish. Why creating a website? What is the function of the website?
The goal and purpose of creating a website can fall under any of these type of website.
Online store
Portfolio
Blog site
Landing page
Resume site
Event site
Brand website
In addition, each one is just as in the same way significant as the next.
Though every one of them has different pages, visuals and content, but every one of these types of website has one general path.
While each one will have different pages, copy and visuals, what they all have in common is that you need to follow each of the next steps to get to completion. 
2      What is Your Domain Name?
Getting a domain mane is the most very vital thing you must do when you want to start to create a website design, your domain name is the address to your website.
Your domain name should match your kind of website and should be user experience allowing your customers to navigate easily through a website.
Tips to Choose a Website's Domain Name
It's important that before you start to create a website design, you should choose a domain name for your website. Here are some quick tips to help you choose a domain name for your next responsive website design.
Hold on with a .com domain name because it's generic, easy to recollect, and easy market.
Make sure it is shorter and easy to remember
Make it easy to pronounce and spell
Do not use numbers or hyphens
Use domain name generators to come up with creative domain name ideas 
In addition, there are a range of extensions, like .com, .co, .net, .online, .site and more, on the other hand the most common one is .com.
This is why it's a good concept to choose a basic .com website, nevertheless you can still choose any other domain extensions.
As soon as you've gotten your ideal domain name – yourbusinessname.com – just click the buy button and ensure you get it. You'll have to renew your domain name each year, but many of them are only about $10-20 each time. 
3.     Best Startup Responsive Website Design Platform for Your business
Now that you've gotten the ideas on how to create a website design that's good, it's time for your goals and objectives, its name, now let choose one of the best web design platform for your brand.
I'll be taking you through the four best website design platform on the web, each having its own website features and responsive design skill. But with little glimpse of web page design in HTML and content blocks, some of these platforms could be a lot easier.
WordPress
WordPress is one of the best responsive web design software to create a website design and also powers over 30% of self-hosted websites. This is for the fact that it's awesomely versatility and easy-to-use add-ons.
Five out of ten websites on the internet runs using WordPress, but with great power comes great responsibility. Designing your website with WordPress entails you buy your own WP hosting plan, theme and in all create a website free without using HTML.
WordPress Hosting
The first step to create a WordPress website is buying a website hosting plan.
On the internet today, we have different WordPress hosting companies, but the best is Hostinger, Bluehost and Dreamhost. Each of these hosting companies have their own plans centered on what you may want your website to have.
Here's is our Bluehost hosting service review.
Slide in into either of these companies and buy your website a hosting plan.
For a blog or portfolio website, you may possibly go for a shared hosting plan, but if you're creating a responsive website for an online store or another area that can accept your customers their payment information, you'll need a better, more secure option.
WordPress Themes
After buying a WP hosting plan, the next step is to buy a separate WordPress theme. While WordPress host some good free WP themes, but the paid option is the very best offer for a serious-minded person.
You'll can discover a lot more collections of paid WP themes if you check out an online market like ThemeForest.
There, you can look through professionally designed website themes that best suit several website categories, such as a blog, an ecommerce website, a real estate website and more.
As soon as you get a hold of a theme, you can secure it through ThemeForest and download the theme's zip file to upload to your WordPress website and customize it to your taste.
WordPress Plugins
WordPress plugins is another features that set WP website aside from other web design software. You get to add plugins to further customise your web page.
There are various kind of plugin hosted by WordPress which include but not limited to plugins that lets you connect your site to analytics, build an online store, customise your design, let you share content on your blog and lots more.
Time and again, the power to include and take benefit of the thousands of plugins is the reason many website runs with WordPress, on the other hand there're other very good website design software with basic features and specifications.
Squarespace
Squarespace is a stress-free drag-and-drop responsive website builder that allows you with tiny to no web design know-how, create a beautiful website design that fit your goals and objectives. And more, you don't have to concern yourself about outside hosting.
Squarespace gives you the option to choose from their best website template according to the type of website you intend creating and customize from there.
Squarespace has a dashboard where you can add, edit or delete pages very quickly. It also has a feature that lets you add a blog to your website, have secondary navigation page and many more.
Squarespace also connects with some website tools like Google Analytics and allows you to add required SEO reports to rank in search results.
Wix
Wix is another awesome drag and drop website builder that's able to host your website. Slide in quickly to get a glimpse of its website templates and get one that fits your business and start modifying.
Wix is just as similar to Squarespace in terms of features and ways to design and customize your website.
Also you have access to analytics and SEO – an important component for building a successful website design, via its dashboard.
Shopify
The last of the best platform to create a website design platform in this guide is Shopify. Most responsive websites designed using Shopify is perfect for online store – selling of products with little or no stress, though, Shopify is less customizable.
With Shopify, you choose a store theme to allow you create a website design for your business, but the options you have to customize your pages is little.
Shopify has varieties of third party apps for your e-commerce like inventory management, shipping, marketing and customer support. This is the reason why it's the best for online shop and marketplace.
As soon as you've chosen your desired theme, simply activate your online Shopify shop, then you can include your products, some copy and get started.
Elementor
Elementor is an intuitive drag and drop editor that allows you to create a responsive website design that's comprehensively amazing at ease.
It helps you design a WP website without writing HTML or codes. There're a lot of pre-designed, completely responding website templates, or you can make use of their Elementor's Hello theme
Elementor's Hello theme is a lightweight and minimalistic theme and a choice for web designer searching for ways to create a complete website from scratch.
It's easy with Elementor when designing an WooCommerce website, you cut most of the complicating and HTML heavy website designing process.
The end of your responsive design will be a pixel perfect, custom-designed online stores assured to fulfill your customers.
4. Choose Your Startup Website Design Theme-Template
Now that you've known the best website design platforms where you can choose a platform that'll match your brand. Now let's dive into the next chapter.
It's time to look for responsive design options for your website. As soon as you've signed up with either of the web design platform, look for a theme that suit your business. Using the WordPress theme as an example.
First you'll need to upload the zip file or download the file under the Appearance > Themes section in your left sidebar.
For each other web design platform, you'll be allowed to activate the theme within its dashboard, as you'll choose you're the theme you want right from their website. 
5. Create Your Website Map
The next step in your website design process is creating a site map, you must know how many pages you'll want to create.
The essence of site map is you don't go in thoughtlessly and not have a full knowledge of what your website will entail.
A good site map should have pages like:
Home page
About page
Product/services page(s)
Blog
Contact page
Though, individually businesses and websites have their different goals and objectives, as a result make sure you include the most significant services, features, aspects, etc., of your business within your website.
6. Write Your Website Copy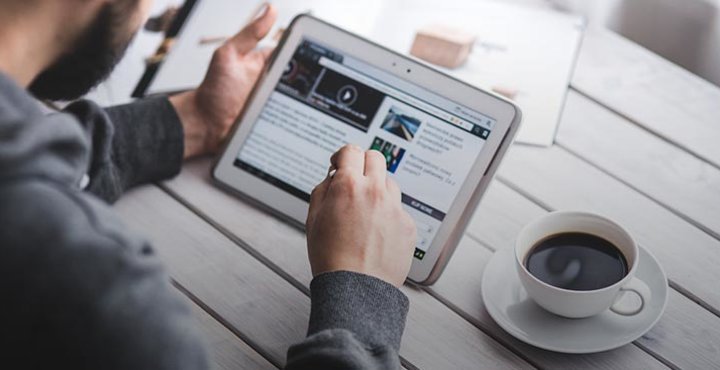 As soon as you identify which pages you'll be needing on your responsive website design, then it's time start writing your website copy. Although website copy shouldn't be long, but it should be enticing and engaging.
Your website copy should draw your site visitors to the point of taking actions that'll eventually lead to conversions.
Tips to Effective and Compelling Website Copy
Now let look at the tips you can employ to write an effective and compelling website copy that'll enhance your web design.
Connect with your ideal customer.
Writing a website copy and putting your target audience in mind is key to an effective copy writing. Ensure to connect with them via your content, let the communication be direct as if they're with you face to face.
Write in a way that will convinces them to take the right action, only converse with the audience who would be in the market to buy what you're offering.
Let your copy short and to the point.
Let me emphasize here that website copy is not the same as blog post. You need to write a short and straight to the point copy. A paragraph – at most – at a time for each section of your home page.
A good responsive website landing page should have only 1,200 words maximum and maybe at minimum 1,500 words for blog posts.
You should have eye-catching headlines, a reduced paragraph of content, a button and a visually appealing graphic containing your brand's logo.
Website copy is not expected to be fences of text, but basically supportive copy in conjunction with videos, graphics, call-to-actions.
Bold keywords or watchwords.
Bolding some keywords and phrases will help your small paragraphs to stand out within your website and help catch the attention of your visitors.
You can check visme's design collaboration landing page.
Bolding a number of words help them to stand out and let person who reads recognize what's most significant in each line.
Add in keywords.
If you want your landing page to rank in search engine result pages, then you must optimize your website's copy for search.
Read my guide to website optimization – how to optimize your website for Google and Conversions.
So how do you optimize your website's copy? This is by adding important and related keywords within your copy. But much better if you pay attention to the main keyword for better ranking on search.
Learn how to do SEO for your website, this is one step to increase your search visibility and traffic
Create calls-to-action.
Our last point for effective and compelling website copy is to ensure you add in calls-to-action in your landing pages to help get the best out of your conversions. 
Incorporate buttons in every new section or add up a floating button to the footer of your page to get visitors to sign up, learn more, get a demo or whatsoever action you'll want them to take.
7. Designing a Responsive Website Graphics
Earlier in this post, I said you'll need to add images – graphics and other visuals within your content or copy. A responsive website graphics is a perfect way to compel and engage your users to your business.
Like a SaaS company, they'll want to add the screenshots of its products to give users a feel of what they'll expect when they sign up.  If you provide product and services, stock photos can be used to get more creative with your graphics.
And if you offer products, be sure to create superb product graphics to help them stand out and arrest your customer's attention.
Graphic design software like Visme can help you create striking responsive website graphics that indeed stands out to your audience. You'll want to make sure you design a logo to add to your website as well.
8. Designing Your Responsive Web Pages
Designing a responsive web page may be easily or a little bit complicating depending the website design platform you're using.
One design platforms like Shopify, Wix and Squarespace, their interface has been designed to ease your designing process – creating and editing web pages. It's simple creating your pages, dragging content blocks round and adding your copy and graphics.
But with WordPress, it can be a bit difficult – with your chosen theme. Some come with awesome, easy-to-use builders however others have a bit more of manual creation process.
Notwithstanding, I suggest you look into some WordPress page builder plugins to help make your designing process a bit easier.
9. Adding Interactive Contents
Interactive contents are visual content that contains vital topics about a subject matter that'll help enhance your user's experience and to convert.
Interactive content is a creative way to boost your website design user experience that'll wow them to buy from you. Visme's platform is a good place to create a responsive design and showcase your interactive content  
Here's just one instance of an interactive content that Visme has created to showcase how their tool stacks up compared to a few other top design tools.
You can easily create your own interactive diagram, presentation, infographic, eBook and more, right inside Visme, then insert it onto your web page on your new website to engage and convert your audience. 
10. Launch Your Responsive Website
You made it! You've fully concluded how to create a website design on your own and it's time to launch. Publish your site, add the link to your social media profiles and start marketing your new website and business.
You can use a digital marketing plan to help you increase your traffic and bring in new customers.
Create a website Design for you Startup Today Your Own
Now that you've walked through this guide on designing a responsive website yourself for your business and to grow your business, convert customers, it's time for you to get started.
Choose a good responsive web design platform wisely, write your copy, design your web page graphics, add interactivity and explode. You've got a complete website that's built-up for business.
He is Digital Marketer who is passionate about blogging. MarketingBlogo was birth has a result of misconceptions about the reality of online marketing for business growth.