How to Create a CRM Strategy for Your Small Business in 2022
8 min read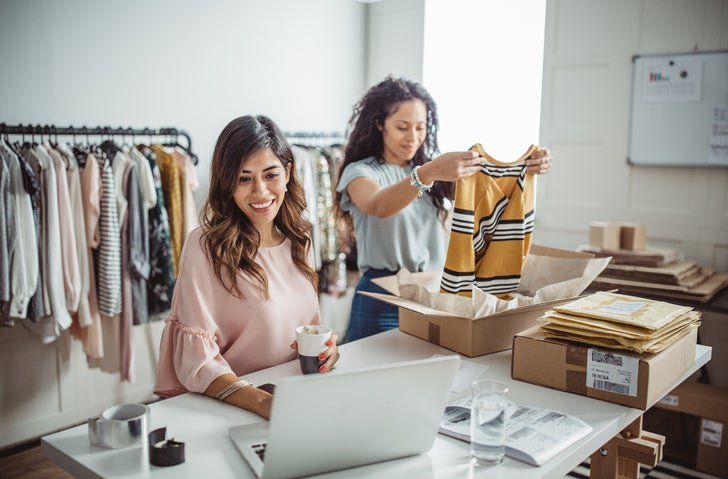 You've spent the money on CRM software, but how do you ensure you're maximizing your ROI on the system? The Ascent walks through building a CRM strategy designed to achieve your business goals.
The onslaught of modern digital bombardment makes it nearly impossible to break through the noise. But break through we must, because creating meaningful relationships is critical for your marketing and sales process.
CRM software and CRM implementation strategies are essential for consistently cultivating customer relationships. These tools and strategies monitor individual engagements, identify and exploit the outreach that works best, and automate CRM communications to boost efficiency and accuracy.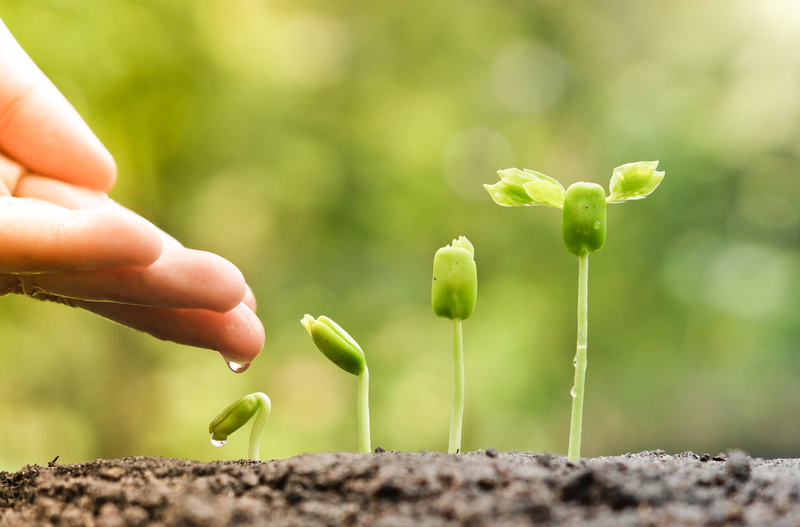 There are tons of relationship management tools with plenty of overlap. What's critical is that you choose and implement your CRM in business strategies that map to your unique needs.
There is no one-size-fits-all customer management strategy. Even B2B sales strategies look different depending on the product, costs, implementation process, and your customers.
Continue reading to learn how to build a successful CRM plan that maps to your CRM platform and a strategy that maps to your unique needs.
Overview: What is a CRM strategy?
A CRM strategy is an implementation and usage plan for your customer relationship management platform. These are the tools that monitor prospecting activity, power your lead management process, and work throughout your sales funnel to close sales.
Your CRM strategy dictates your processes and how your platform manages automations, monitoring, and other helpful components.
Two common high-level goals for the strategy include lowering the cost of customer acquisition and hitting target conversion rates for turning prospects into leads and leads into customers.
Designing a successful CRM strategy requires cross-functional input from your entire business. IT sets up the CRM features and provides the architecture and systems integrations. Finance helps manage costs and provides ideal ranges for acquisition costs.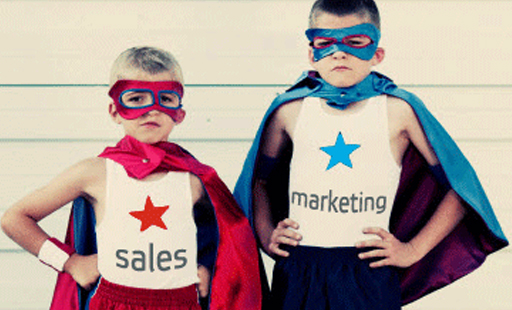 Collaboration is especially important between sales and marketing. They're on the front lines of prospecting, generating leads, and working to close deals. CRM marketing requires equal parts art and science to provide sales with the high-quality leads they need.
The art is in generating messaging and creative assets that resonate with different lead segments. And the science is in building automated experience paths, maximizing resources across marketing and advertising services, and quantifying metrics to optimize messaging for each segment.
All that must be in lockstep with the sales team so that products and services are being accurately described and lead expectation properly managed.
The other crucial collaborative component of your CRM strategy is defining when and how marketing hands a lead off to sales for individual outreach.
Most CRM and marketing automation tools provide lead scoring mechanisms that quantify each lead's perceived interest and likelihood of making a purchase. Determining that threshold requires collaboration between sales and marketing to get it just right.
Lead scores are an effective way to manage the handoff from a marketing lead to a sales lead. And best of all, CRM tools can automate that handoff so salespeople are notified when a lead crosses over the defined threshold.
3 benefits for having a CRM strategy for your small business
A CRM strategy is essential for modern businesses with expensive, complex sales processes and an absolute must-have for any B2B businesses.
Your CRM strategy will be at least slightly different from any other to accommodate the unique needs of your business. But there are common benefits that span all successful CRM strategies.
Let's dive into three benefits of implementing a CRM strategy at your small business.
1. Boost efficiency and effectiveness for marketing and sales
Picture this: You're part of a successful marketing team that generates tons of leads with your content marketing program. What is the value of those leads if their info just sits in your sales team's inboxes, never having further communication?
You can picture the opposite as well: You have a hungry and successful sales team that consistently has an above-average close rate. How much opportunity is wasted if your marketing team isn't properly managing their lead generation process and passes leads off in batches rather than in real-time?
These CRM strategy examples highlight how a proper strategy mitigates these issues and lays a foundation for maximizing marketing and sales tactics.
Your CRM strategy establishes a handoff process to ensure leads successfully graduate from marketing to sales. That means they get assigned a salesperson and ensure they receive timely outreach optimized to their behaviors with past engagements.
The same is true with ensuring your marketing team is generating and handing off leads in real time to your hungry sales team. Your CRM strategy will unlock that real-time communication as soon as a lead crosses the preset scoring threshold.
2. Unlock continuous optimization with data-driven decision-making
Your CRM strategy defines and even automates high-level processes for sales and marketing teams. It does the same thing for more granular, nuanced components of your lead gen and customer management process.
Your marketing team may think their witty emails are great. And content creators may think they have a read on what your customers care about. You can quantify both and check how well your CRM communications are received across customer segments.
This enables you to test and continuously optimize messaging so that it has the maximum impact across segments.
The same is true for your sales process. Your salespeople may think they know exactly who their ideal leads are and where to find them. But a CRM strategy can uncover undeniable truths regarding the most profitable personas and customer segments.
These truths can include data-driven recommendations for who your sales team should be targeting, when and how to best target them, and what they care most about learning and overcoming.
3. Cultivate meaningful, lasting, and profitable customer relationships
Much of the content and talk about CRM strategies focuses on lead gen and customer acquisition. This is undoubtedly a key component of your CRM software and strategy. But it only tells half the story. The second half is in the name itself: customer relationship.
Your CRM strategy is front-loaded to generate leads and close sales. That's fine, but it also must help manage your existing customer relationships.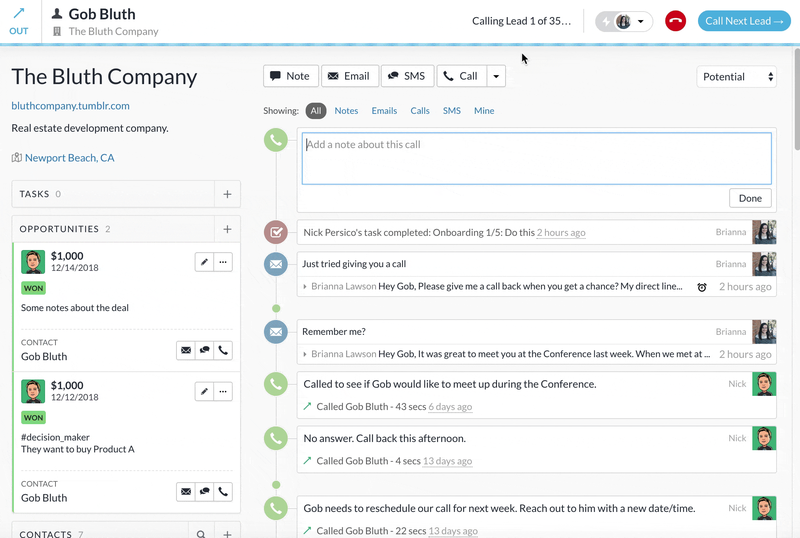 There's been tons of research done that shows it's significantly cheaper to retain and sell to existing customers than it is to earn new customers: We're talking anywhere from five to 25 times more expensive to bring on a new customer.
With that being the case, even a modest 5% increase in your customer retention rate can translate into 25% to 95% increase in revenue.
These numbers highlight the extreme value of baking long-term customer relationship components into your CRM strategy.
This might mean bringing in account managers to take over from salespeople, or it may be a joint responsibility for sales and marketing if you have a smaller business. Regardless of how you do it, your CRM strategy must include a robust retention and relationship management plan.
How to create a CRM strategy for your small business
Don't be overwhelmed by the importance and benefits of a sound CRM strategy. You'll be fine as long as you spent time researching, reviewing, and choosing the best CRM software for your business.
Switching CRMs is never fun, but it is much more painful once you have implemented your CRM strategy. Better to reevaluate your CRM system now if necessary.
Once you've got the best CRM in place, here are three easy steps to creating the best CRM strategy for your business needs:
Step 1: Define business goals and CRM success
You need to start every business journey with a destination in mind, especially quantifiable journeys such as your CRM strategy.
The goals you set will be specific to your business, but a few examples of CRM success include increasing your lead acquisition rate, boosting your close rate, and extending your average customer retention rate.
It's important to bring together the relevant departments and business leaders to carve out what success looks like for the business at larger. Then your CRM strategy and other plans have a foundation to work backward from.
Actual numbers will vary drastically considering fluctuations in price, margin, and customer bases across industries and businesses. A company that sells $100 million rocket ships may define success as one sale a year, whereas a B2B app with a $5 monthly subscription is most concerned about retention.
Step 2: Understand the customer journey
It should be intuitive that defining success and building out a plan for your customer management requires a zoned-in focus on your customers. But too often businesses get lost in the bells and whistles of their CRM tools and forget to see things through the eyes of the customer.
Take a step back and think about how potential customers are finding your business. Each of these unique journeys is just beginning when the contact information starts rolling into the CRM.
It's important that you design these journeys to feel natural and be easy for customers to share information. That's a simple business tenet: Make it as easy as possible for customers to give you their money.
Your CRM strategy must work to optimize these journeys. You can do this by automating communications and ensuring no one falls through the cracks. You can also offer dynamic forms that space out information gathering rather than asking for a life story all at once.
Step 3: Implement and iterate to continuously optimize your strategy
Think of your CRM strategy as a living, breathing component of your business: it's some hybrid combo of your business's heart and brain, and you need to keep it healthy.
It's critical that you don't let the dust settle on your CRM strategy. You need to keep iterating and constantly trying to improve your strategy. If it feels right, test it periodically to be sure.
The idea isn't to create work for yourself or to continue reinventing the wheel. If your CRM strategy is thriving, then kudos to you. But your customers are dynamic, as are the channels through which you engage them.
That is why you can't let the dust settle, because dust brings inefficiencies and cracks in the foundation.
Your CRM is the car and your CRM strategy is the driver
The impact and value of your CRM platform is dependent on the strategy with which you use it. It's critical that your sales and marketing teams come together to define what success looks like as well as how they can best work together to achieve it.
As consumers, especially business professionals, continue growing more insensitive to marketing noise, the best thing you can do is build meaningful relationships with current and potential customers. Your CRM is the vehicle to achieve these valuable relationships and your CRM strategy is the driver to get you there.