Leadership Spotlight on Telecommunications: Meet Amy Humphreys
4 min read
In this edition of our Leadership Spotlight series, we had a Q&A with Amy Humphreys about her role as Vice President of Marketing and Partner Enablement at Simplicity VoIP.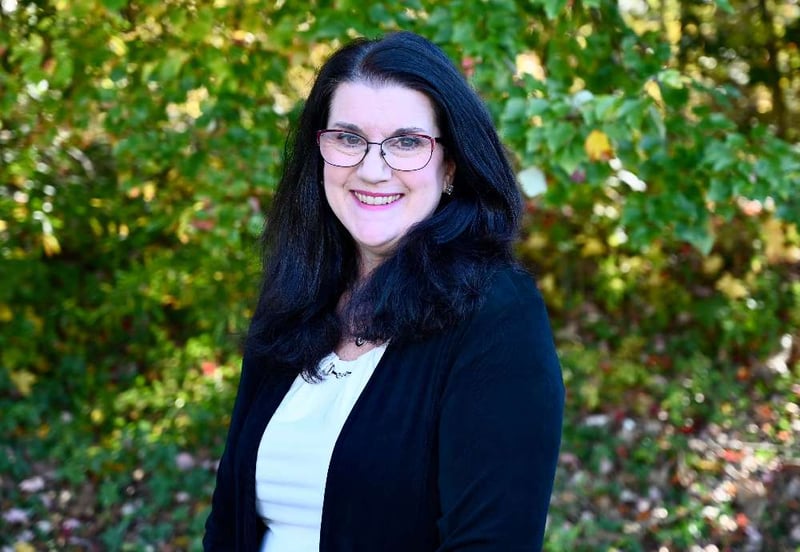 Simplicity VoIP is a telecommunications company based in Richmond, VA. The company provides hosted PBX, VoIP, and business telephone solutions to global businesses ranging from small to enterprise. 
Who are you, and what is your current role? 
My name is Amy Humphreys and I am based in Virginia. For over three years, I have been in my role as Vice President of Marketing and Partner Enablement for Simplicity VoIP, although I have been with the company since 2017. 
Could you describe your goals and key accountabilities to get you there?
In my current role, my job is to manage all aspects of Simplicity VoIP's digital marketing to position our company and drive sales in a competitive ecosystem. This is done by highlighting our cutting-edge solutions, including our Net Sapiens VoIP software, responsive US-based client service team, and streamlined implementation process. As such, we offer real-time resolutions while easing the stress and burden of a phone system conversion for both clients and partners. 
The majority of our sales come from partners who serve as trusted advisors to end-user clients. I personally work directly with these partners to uncover needs, provide solutions, participate in client demos, and present quotes. I have the privilege of working directly with the client services team on processes for a great client and partner experience, allowing me to help bring new solutions to market based on client and partner interactions. 
What is most rewarding about your role?
Interacting with our clients – both end-users clients and partners. It's fun to meet new people, learn about their businesses and needs, and help bring innovative solutions forward. 
I know that our customer service model is unique because it's so responsive and customer-centric. Who answers the phone and provides live support anymore? In these days of automated company directories, we [at Simplicity VoIP] stand out. It makes a difference and I love hearing feedback from clients and partners about how happy they are with the experience!
What are the biggest challenges you are facing in your role? What are the biggest lessons learned?
I think that balance is always a challenge! There are a lot of different aspects of the business on my plate. I could work 12+ hours a day, every day, but I've learned that that's not sustainable. Instead, I work on prioritizing, reaching into my team to delegate, and outsourcing to experts for certain aspects of the business. 
Where do you see yourself and your role in the future?  What are you looking to accomplish?
For the foreseeable future, I see myself continuing in my current role supporting marketing and sales. I truly enjoy the sales and partner engagement part of my role, so I envision spending even more time here. 
We have a great sales trajectory this year, with strong growth over the last few years and higher monthly recurring sales. I would like to keep that going through our three keys to success: our technology, team, and processes. Happy clients and partners are the direct results of the Simplicity difference – which I have the pleasure of being a part of every day. 
How does the remote work environment impact your role?
Due to the nature of our business, Simplicity VoIP didn't stop when the world went remote a few years ago. We actually played an integral role in helping our clients remotely support their users and keep their businesses connected. But, the continued theme of the remote work environment enabled us to hire and work with talent from around the country. It has also normalized video demoing, which allows me to connect with clients around the world. 
The biggest thing that remote work has facilitated was my ability to relocate to a beach town to work from a satellite office, all while staying connected to our team in our headquarters and working with my geographically dispersed team. 
How do you balance work life and personal life?
Wow–that's a hard one! I enjoy work and the challenge that it brings! I would say that my move to the beach has helped a lot. The ocean is calming and yet re-energizing. My office is just two blocks from my home, so it's easy to transition to work from a home with such an incredible view!
This has been a year about simplifying so that when I'm not at work, I can relax by reading, binge-watching my favorite shows, and working on my various projects: beading, needlework, and pursuing new creative interests. Plus, lots of deep breathing helps too!
What advice would you give to your younger self?
Relax more! Things work out the way they are supposed to, so surround yourself with positive people and enjoy the moment. 
What's the last thing that made you smile?
This morning's sunrise! Predawn is the best time of the day at the beach – the colors in the sky are gorgeous!
What's on your bucket list to do within the next five years?
Travel to Paris and Italy, start volunteering at a Montessori school, and see Bon Jovi in concert as many times as possible!
The Aspiration Marketing team thanks you, Amy. We appreciate your time for this interview and look forward to continuing to mutually shape our organizations through this partnership with you.